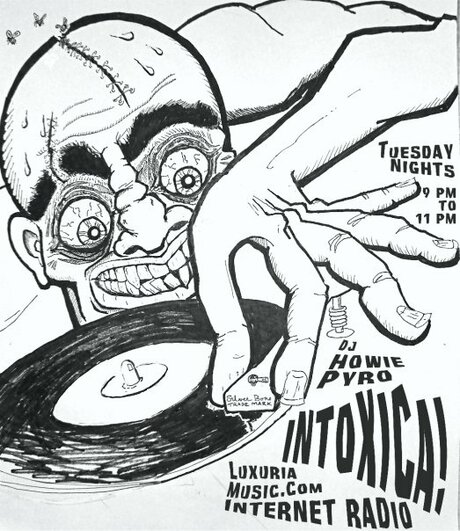 A MESSAGE TO INTOXICA LISTENERS

HEY, SORRY FOR ALL THIS CONFUSION...I WILL HAVE THESE PODOMATIC GLITCHES SORTED OUT SOON WITH ALL MY NEW PODCASTS...HANG IN THERE!!!
original caption below:
WE HAVE A WHOLE NEW SYSTEM BEING INSTALLED THANKS TO YOUR DONATIONS & I WENT IN EARLY TO WORK OUT SOME OF THE BUGS...WE EDITED OUT THE WORST ONES (THANKS TO GARY SCHNEIDER FROM OPENMYNDCOLLECTIBLES.COM). THANKS TO HAUNTED GEORGE FOR THE COOL ART!