INTOXICA RADIO March 17, 2015 Some Shamrocks And hamhocks on the rockbox! Amazing art by Pat Redding Scanlon!
Intoxica Radio Kim Fowley (R.I.P.) TRIBUTE Part 2!
Due to a massive deluge of messages demanding more, which was surprising, here's part 2 of my Kim Fowley tribute.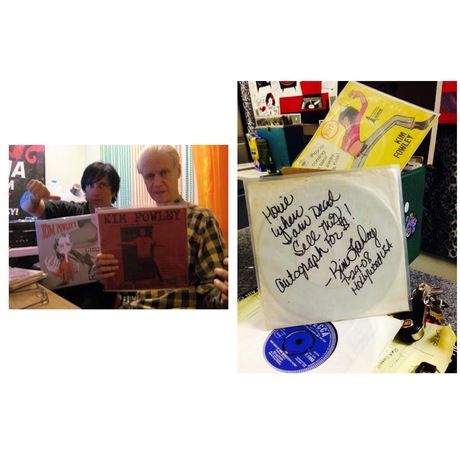 Intoxica Radio Kim Fowley (R.I.P.) Tribute! Loads of great obscurities and big hits for your bulldog ear holes! I first discovered Kim Fowley when I came across his Outrageous LP at age 12. It melted my mind forever! As Kim says on his great 45 "The Worse Record Ever Made" I wonder if they'll still be doing this when they're 74?" Well he made it past that mark, thank god. ALOT of listeners have called, messaged and asked for a part 2, so tune in next week for more trash from the Lord Of Garbage.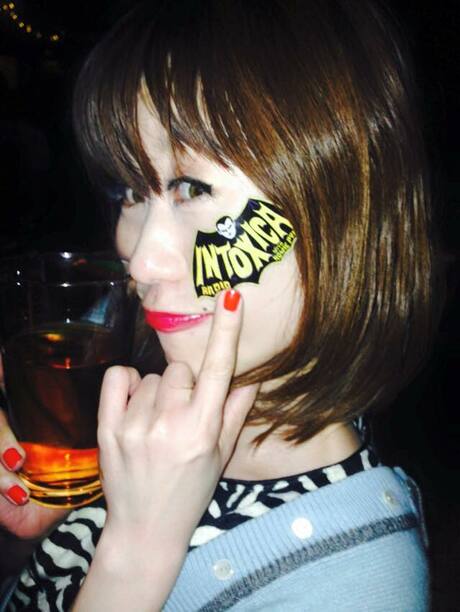 Intoxica Radio 1-13-15 Special guest Kid Congo Powers & Mark from The Pink Monkey Birds. Thanks for all the nuts that stopped by! Andy Animal, Rick Barzell, etc...Check dates for Kid Congo's West Coast tour! Thanks to Rie from The Stompin' Riff Raffs for the photo!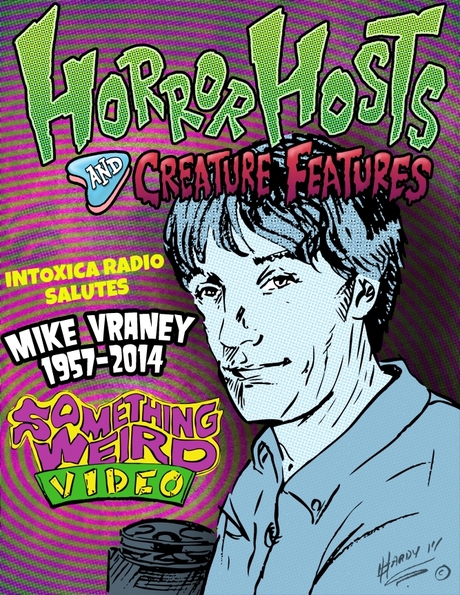 Intoxica Radio w/Howie Pyro 1-7-2014 Tribute to Mike Vraney & Something Weird Video R.I.P. Thanks to HorrorHostMagazine.com for the great illustration I borrowed for this podcast...check out their cool website. Also our beloved Something Weird Video is still open & going strong! Please go the their website & keep buying all the sick wonders they have& will keep uncovering...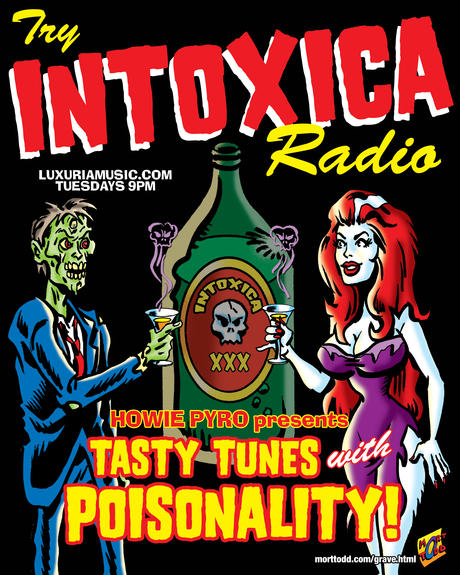 Intoxica Radio w/Howie Pyro 10-15-2013 SPECIAL GUEST TIM WARREN FROM CRYPT RECORDS! BIG THANKS TO MORT TODD FOR THEE FANTASTIC ART!
AS IF THIS WEBSITE WASN'T PUSHY ENOUGH THEY HAVE NOW DECODED TO CROP ALL PICS TO BE SQUARE!IT DOESN'T GIVE AN OPTION TO SHRINK A PIECE OF ART SO IT FITS IN A SQUARE SOOOOOOO ALL YOU GUYS ART IS ABOUT TO GET CENSORED. I'M TERRIBLY SORRY.