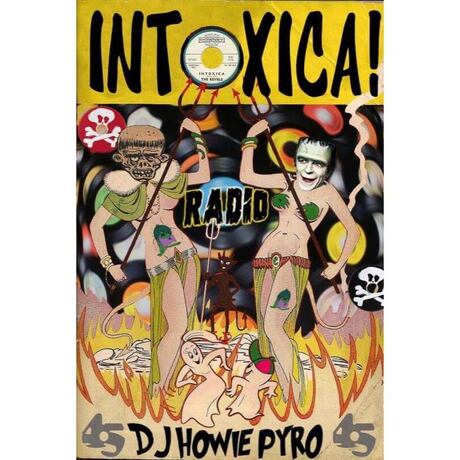 REMEMBER THIS FUND DRIVE IS GOING ALL MONTH AND ALL THE PREMIUMS-NEW INTOXICA SHIRTS, SOMETHING WEIRD DVDs, OTHER DVDs AND SURPRISES WILL BE AVAILABLE UNTIL THEY'RE GONE...
Intoxica will be live tonite!!! 9PM Karloffornia time! Sorry I just realized that NONE of the post that I put up on Instagram & send here have been coming here!! Can't they just sit there & stare into space & collect money without pretending to do things as they just ruin the already idiotic system in place???
Rock N' Roll has just got to save me...art by Karl Kaos!
Lots of premiums will be up for grabs on the show tonite! T-Shirts (including the new one), all kinds of DVDs from Something Weird and a few others...please tune in! www.luxuriamusic.com 9pm West coast time!