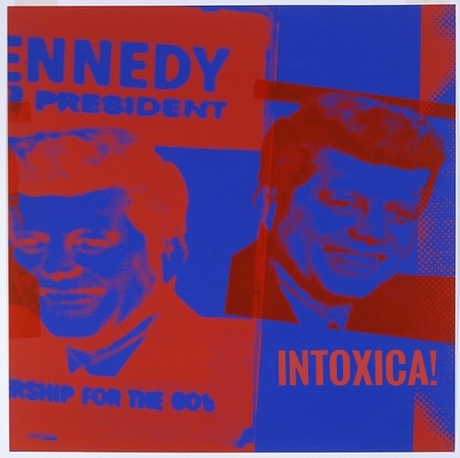 Intoxica Radio w/Howie Pyro 11-19-2013 JFK SPECIAL ...WITH A SPECIAL SEGMENT ON JFK TUNES FROM THE NEW "TRAGIC SONGS FROM THE GRASSY KNOLL" LP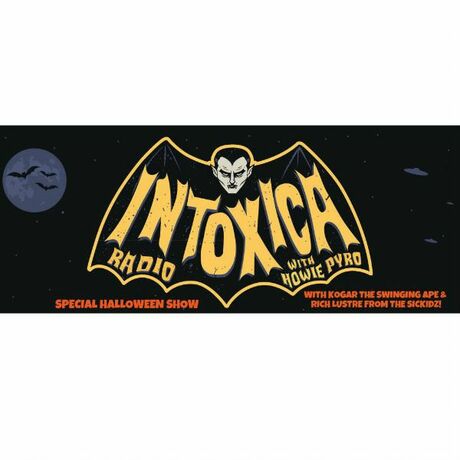 Intoxica Radio w/Howie Pyro 10-29-2013 SPECIAL HALLOWEEN SHOW! WITH GUESTS KOGAR THE SWINGING APE & RICH LUSTRE FROM THE SICKIDZ! Done right before the big Cramps memorabilia show at Lethal Amounts Gallery! If you're in the LA area come to the closing event! There will be special surprises!! Saturday Nov. 23rd at Lethal Amounts on 7th St. in downtown Los Angeles.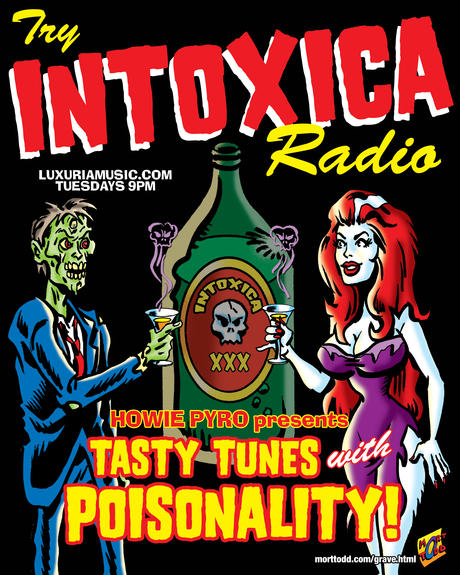 Intoxica Radio w/Howie Pyro 10-15-2013 SPECIAL GUEST TIM WARREN FROM CRYPT RECORDS! BIG THANKS TO MORT TODD FOR THEE FANTASTIC ART!
AS IF THIS WEBSITE WASN'T PUSHY ENOUGH THEY HAVE NOW DECODED TO CROP ALL PICS TO BE SQUARE!IT DOESN'T GIVE AN OPTION TO SHRINK A PIECE OF ART SO IT FITS IN A SQUARE SOOOOOOO ALL YOU GUYS ART IS ABOUT TO GET CENSORED. I'M TERRIBLY SORRY.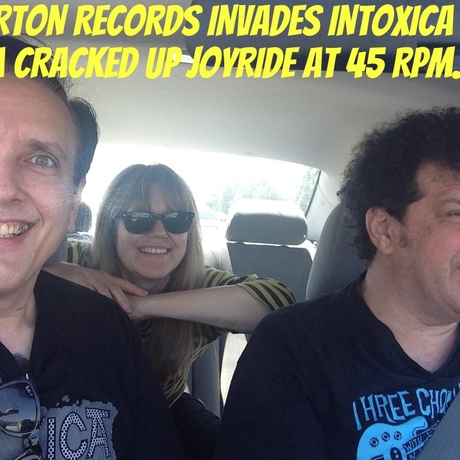 Intoxica Radio w/Howie Pyro 7-16-2013 Billy & Miriam from Norton Records Invade!!! WE HAD A WEEK LONG JOYRIDE OF RECORD SWAPPIN' & SHOPPIN', IDOL WORSHIP, CUPCAKES WITH KIM FOWLEY, HAIRCUTS WITH HARLAN ELLISON, TOO MUCH 50'S DINER AND SOOO MUCH MORE! NOTHING, AND I MEAN NUTTIN' IS DULL WHEN BILLY & MIRIAM COME OVER....HEAR IT FOR YERSELF!!!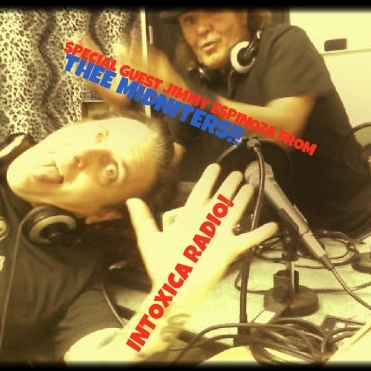 Intoxica Radio w/Howie Pyro 4-9-2013 SPECIAL GUEST JIMMY ESPINOZA FROM THEE MIDNITERS!! I WAS LUCKY TO HAVE MY BUDDY JIMMY ESPINOZA, ELDER STATESMAN OF ROCK N ROLL FROM THEE MIDNITERS LIVE IN THE STUDIO A FEW DAYS BEFORE THE NORTON RECORDS BENEFIT THEY HEADLINED. HE'S EASILY AT LEAST AS INSANE AS I AM SO SPIN YOUR CHAIR AND GO INTO ORBIT WITH US!